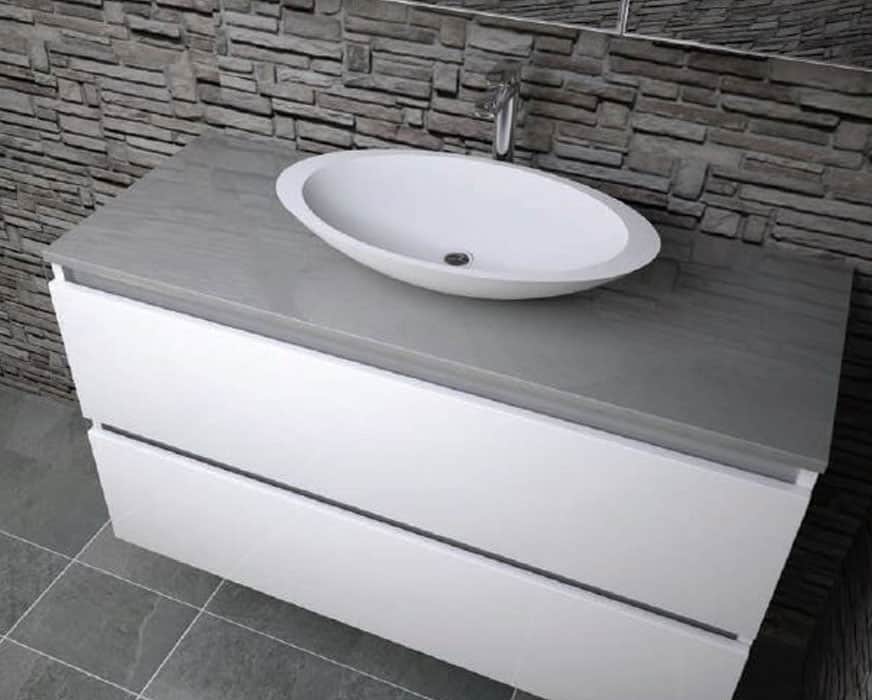 Bathroom Vanities
Buying bathroom vanities in Sydney has become very confusing for some people, mainly because there are so many choices out there. At White Bathroom Co., we have dozens of vanities which differ in size, style and colour. We are able to advise you on which type of vanity will be best suited for your bathroom.
We stock vanities Sydney locals love, from brands including ADP, Fienza, Marquis, Timberline, and Turner Hastings. We provide narrow vanities, semi-recessed vanities, tall boys, and traditional vanities to suit your needs.
High quality construction and materials
We take special care to ensure that our suppliers use the best quality materials in the construction of their vanities and cabinetry. From the tops to the hinges and runners, every part of their vanities is made to last the test of time. When you purchase a vanity, shaving cabinet or tallboy from White Bathroom Co, you can be assured that it will be of the best quality.
At White Bathroom, we are committed to delivering premium products to our customers. Manufactured from the best materials, our Italian bathroom products give Sydney bathrooms a level of prestige and class that is guaranteed to last decades. Bathe in luxury and comfort thanks to White Bathroom!
Australian made
Companies like Timberline, Marquis and Turner Hastings offer beautiful quality Australian made cabinets. The tops and basins may be Australian made or imported from countries like Italy or Spain depending on your style choice. From floor mounted to wall hung vanities, Sydney homeowners can find what they are looking for thanks to White Bathroom.

Customised vanities and cabinetry
The beauty of having Australian made vanities is that not only is the quality number 1 but you are able to customise your vanity, shaving cabinet or tall boy to suit your bathroom style. You have a great range of woodgrain finishes or even custom colours to choose from. You can also choose to use finger pulls or a range of handles for that finishing touch.
At White Bathroom we aim to deliver the best products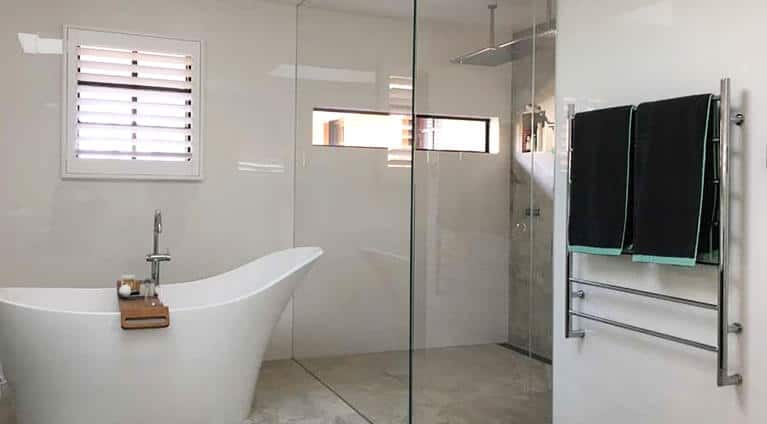 suited to our customer's environments.Thanks to our qualifications and training we can craft custom made vanity units to the specifications of Sydney residents across the city.
Custom Bathroom Vanities Sydney
Depending on the style of your vanity, you may choose to have a solid surface stone top (brands such as Caesarstone, Silestone, Laminex Freestyle etc. all offer you a range of colours and finishes) and you can choose from different basin styles to complement your top.
Whether they choose a generously proportioned double sink vanity or a narrow, space-saving vanity unit, Sydney homeowners can rely on White Bathroom Co. for quality options that suit their lifestyle.
Thanks to our custom bathroom vanities, Sydney locals can rely on White Bathroom to beautify their bathrooms to their liking. From white to timber or even a black vanity, Sydney locals can get the best custom bathroom vanity from the team at White Bathroom.
Bathroom Vanities in Chatswood, Willoughby & North Shore
With such a range of vanities, you will find one to fit just about any situation, whether it is a wall hung vanity unit, on legs, or kickboard. We can even make them fit exactly wall to wall. At White Bathroom, we have successfully supplied superior bathroom vanities for Chatswood, Willoughby, and other North Shore home and business owners.
Cost effective
With all the styles, colours, tops and sizes available, you can have a quality, beautifully made modular vanity that will be much more cost effective than having a totally custom-made vanity.
If you are watching your pennies, then we offer value packed alternatives to cheap vanities. Sydney locals can choose to customise a modular vanity to suit their budget. In this way, you still get the custom vanity look, without the usual custom vanity price tag.
With over 18 years of unmatched experience, White Bathroom Co. can advise you and provide a quote on the best cabinetry or bathroom vanity for your Sydney bathroom. Call us on (02) 9967 4488 or email us at sales@whitebathroom.com.au.