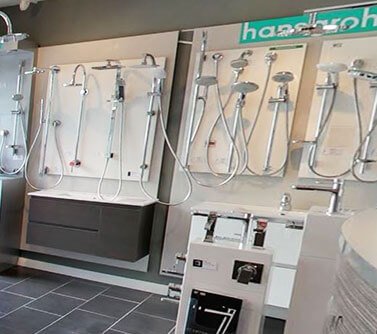 White Bathroom Co. has been selling high-quality, luxury bathroom accessories in Australia for over 18 years. The key to our success has been the fact that we continue to listen to our clients. We stock the latest trends, and always offer the most current and modern accessories. It is this type of market intelligence which has allowed us to constantly introduce the latest and greatest to our clients. Plus, it has resulted in us becoming a one-stop-shop for interior designers and savvy buyers who pride themselves on always adding trendy and fashionable bathroom accessories to their space.
All modern bathroom accessories under one roof
Yes, that's right! We have the great range of bathroom accessories Australia can count on, because we stock products to suit all styles. We continue to bring the latest and the most relevant accessories to our clients. That said, in addition to the latest products, our clients can rest assured that we only sell high-quality bathroom accessories. As a matter of fact, every accessory that we approve to be sold both on our website and in our store is passed through a thorough quality assurance process to ensure that they meet our quality standards and are without defect. So, you can always trust that what you buy from us is of the best quality.
Australian Made

We have a large range of quality Australian made accessories, which come in many designs, where you are sure to find ones to suit your bathroom, whether it is modern, minimalist or traditional. You can feel confident in the your choice as they are top quality and come with a 15 year warranty.

Backed by a Guarantee

We are so confident of the quality of our modern bathroom accessories that we have no problem backing them up with a guarantee. As a matter of fact most products that we sell are backed by comprehensive guarantees. So, whether you buy bathroom accessories online or from our store you'll always know that your investment is protected. Plus we have made it extremely easy to find and buy exactly what you are looking for, saving you both time and effort. That said always be sure to get in touch with our experts if you need help.

Excellent Prices

Even though we sell some of the highest quality bathroom accessories we have made sure that they are priced competitively. This is all the while keeping in mind the fact that we sell some of the best quality products that you can find in the country. So, people who buy from us enjoy excellent prices all the while knowing that the quality of what they are buying is the very best.

Get expert assistance
At times buying luxury bathroom accessories can be confusing. The sheer range of our products, as well as the fact that we keep adding new ones, means that some people may need help. That said our over 17 years of experience and a team of highly professional and helpful staff members ensure that no question you have goes unanswered. So whether you are buying from us in-store or from our website you can get in touch with our experts if you have any questions. The same goes if you are not sure about the product that you are buying. This essentially makes the entire process straight forward and hassle free.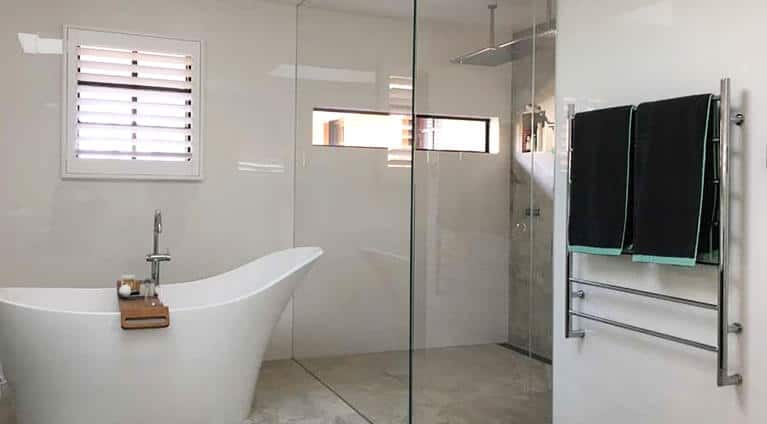 If you are searching for high quality bathroom accessories that will last the longest period of time and save you money then get in touch with us by calling (02) 9967 4488. If you need to make a bulk purchase and need a quote or have questions pertaining to any of our products you can get in touch with us via our contact us and we will contact you right away with all the answers you need to make your decision.
Bathroom Accessories Australia
Complete your bathroom on-time and under budget thanks to the products and accessories on offer from White Bathroom. Committed to supplying the best bathroom accessories in Australia, we make sure that every aspect of the bathroom is the best it can be.
Handpicked by our experienced and professional team, our luxury bathroom accessories from Australia and select international brands can enhance the character, style, and function of your bathroom environment with ease and without stress. Our range of accessories includes products from Armando Vicario, Avenir, Bathroom Butler, Faucet Strommen, Fienza, Gareth Ashton, Jamie J, Phoenix, and Studio Bagno. We also stock excellent accessories for assisted living.
To find out more about our superior bathroom accessories, call us on (02) 9967 4488
.