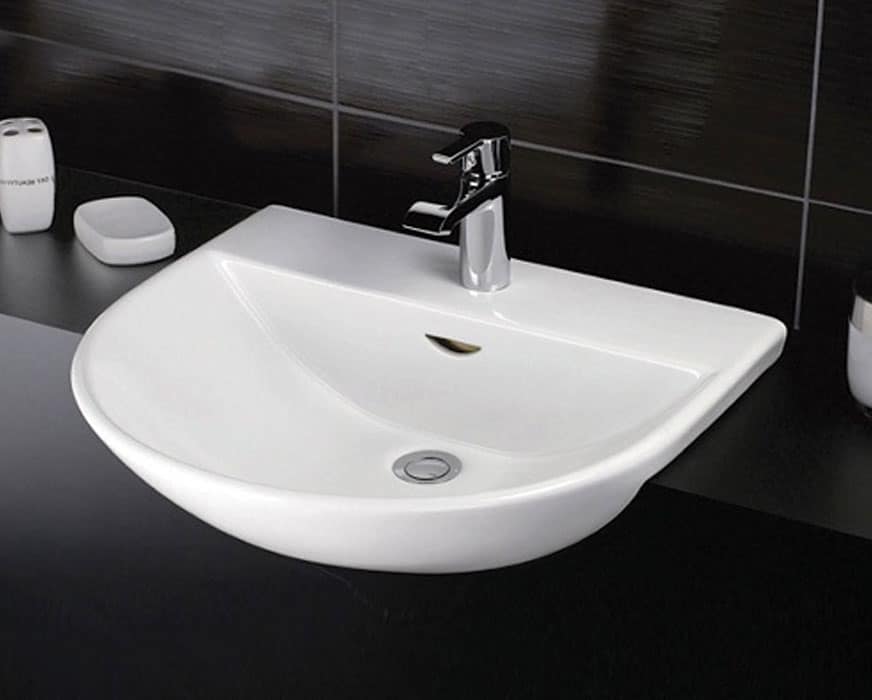 Bathroom Basins Sydney
White Bathroom Co. has been selling high quality bathroom basins in Sydney for over 18 years. We offer the latest trends and style preferences to suit our clients' needs. We are constantly updating our product lines to ensure a range of basins to suit any style, shape or even colour for your bathroom. Made from the best materials, and available in a wide range of modern and stylish designs, with our bathroom basins, Sydney residents can improve and update their living environment for a cost-effective price.
Top brands
To make sure you find the basin you are looking for, we offer quality brands such as Cotto, Fienza, Studio Bagno, Timberline, and Turner Hastings. These imported basins come from locations such as Italy, Spain, Portugal, England, Thailand, and Turkey.
Style
Our staff can help you decide on the best style of basin to suit your bathroom. Some basins come with a choice of 1 or 3 tap holes. If you want the tapware to come out of your basin, you may choose to have a basin mixer, or a tap set with hot and cold tap and spouts. Alternatively, you may decide to have a mixer tap come out of the bench top or out from the wall. Not just limited to traditional white basins, White Bathroom Co. proudly supplies luxurious black basins for Sydney residents to complement their bathrooms.
No matter what you're looking for, we will find the best style to suit you. Our basins include above counter, concrete, inset, semi-recessed, solid surface, undermount, and wall hung varieties. We also stock a great range of basin pedestals and consoles, as well as basins that are suited for assisted living.
Above counter
Above counter basins or bowls are designed to sit on top of a bench top. There are many sizes and shapes to suit your bathroom. They can be shallow or deep, long or short, and they are a spectacular centrepiece for your bathroom!
Inset
Inset or drop-in basins have a rim that sits on the benchtop; the bowl is partly recessed down into the bench or cabinet. Styles can range from a traditional oval shape to very modern square shapes. These are ideal if you don't want the basin to come up too high above the bench.
Undermount
Undermount bowls literally mount underneath your stone top to give you an easy clean top with nothing intruding on the surface. These can be the traditional oval or round bowl design, or for a more contemporary look, you may choose a square or rectangular shape.
Wall mount
Wall basins are designed to hang off the wall to give a more minimalist look to your bathroom. There are many shapes, styles, and sizes to choose from. Some basins are small and narrow for bathrooms with a tight fit, and you can also get long troughs for that very sleek modern look. Wall basins are attached to the wall using bolts or brackets. Some offer optional towel rails to fit the basin.
Black Basin Sydney
Are you looking for something a little different? Maybe you've set your eyes on a black basin, a bamboo basin, or a concrete basin? Sydney locals will find all of these and more in the White Bathroom Co. range.
While the unusual is becoming more usual in bathroom design, we are quietly confident that you will still be able to find unique products for your bathroom project when you shop with White Bathroom. We have cast stone basins in beautiful organic shapes, and ceramic above counter basins that range from mint green to pink, to blue. As well as some stunning basin bowls that are black on the outside and white on the inside – there's something for every taste.
Semi recessed

Semi recessed basins are designed to partly sit on the bench top and protrude out. This is particularly good in bathrooms where space is more limited but you still want a full size bowl. They are designed to fit on to stone, composite or timber tops. There is a range of both traditional or contemporary styles to choose from.

Pedestal

Pedestal basins are often the choice for space saving in your bathroom. They usually have a china basin with a pedestal in front to hide the waste pipes underneath. They can be used in both traditional and modern bathrooms

Materials

Most basins are made of vitreous china but you may also choose from glass bowls or cast stone basins. Some of our suppliers offer different finishes for their basins such as gloss white, matt white, gloss black or matt black.

Quality assurance
All the basins supplied by White Bathroom Co are top quality and are backed by guaranties up to 10 years. With over 17 years experience supplying quality bathroom products we can assist you in choosing a basin to enhance your bathroom and give you years of confidence in your choice.
Contact us now on (02) 9967 4488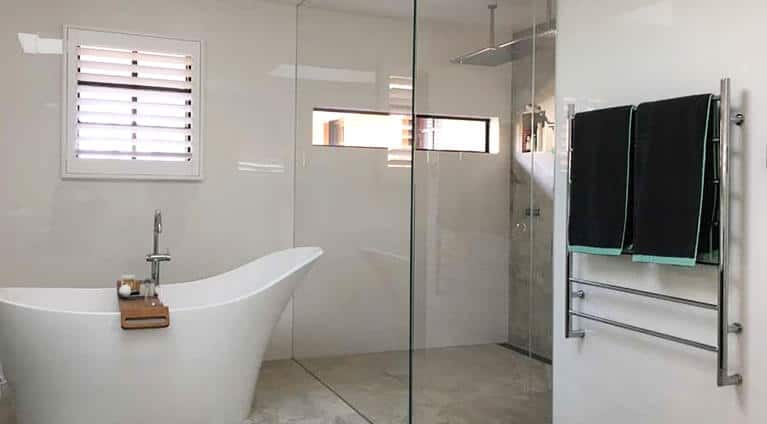 or email sales@whitebathroom.com.au to help you with your decision.
Thanks to our premium and affordable bathroom basins Sydney homeowners can transform their bathroom with confidence.