 Description
For an easy clean, hygenic finish in your kitchen or bathroom you can't go past a glass splash back. All our glass splash backs are made from quality Australian made glass which is toughened and has polished edges.
You have a choice of Starphire glass (crystal clear) which shows your colour true to choice or standard glass which has a slight greenish tinge. You may also choose ametalic finish for that bit of sparkle.
Another popular choice is a mirrored splash back. Mirrors come in 3 colour choices – silver (std colour we are all used to), grey or bronze.
Our skilled tradesmen will come to your place and do measure and install to ensure an exact fit.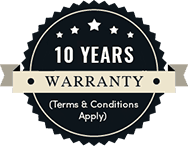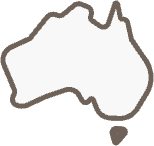 Return Policy
All goods must be checked within 48 hours of receiving them and any issues reported back to us. We can not be held responsible for incorrect or damaged goods after this time. Please check carefully.
We do not normally give refunds if you:
simply change your mind, or
make a wrong decision
If we choose to accept a return there will be a 20% restocking fee. No return on tiles or custom made items.
You can choose between a refund, exchange or credit where goods:
are faulty
have been wrongly described
are different from a sample shown to you, or
do not do what they are supposed to.
Please retain your invoice as proof of purchase
PRICES AND MEASUREMENTS ARE SUBJECT TO CHANGE WITHOUT NOTICE
Delivery
Delivery or Pick up
We offer delivery only to metro Sydney and the cost will depend on the size and number of items, call us on 9967 4488 for a quote
Large items will only be delivered on condition that you have someone that will be available to assist the driver in unloading
Heavy items will be delivered to ground level only (no steps) such as a garage or carport
You may choose to pick up from our showroom at no cost, either yourself, your builder or plumber - please call beforehand to make sure there is someone available to assist you to load items
You may also choose to organise your own courier to pick up items from our showroom - please contact us on 9967 4488 first
We recommend BHF couriers for delivery all over Australia, click on link below to go to their website

http://www.bhfcouriers.com.au/