FRAMELESS SLIDING SHOWER SCREENS FRAMELESS SLIDING SHOWER SCREENS
Description
The new sliding frameless shower screen gives you the versatility you need for any bathroom.
It allows you to have the option of a beautiful, easy to
clean frameless screen even in bathrooms where space was too tight for
an opening door.
The special rail system provides a safe and secure fastening for the 10mm safety glass door panel.
This revolutionary new system combines an efficient
enclosed roller operation in a polished chrome finish. You will have no
more fears of the door jumping off the tracks and no more frustration as
with traditional framed sliding door designs.
You have the peace of mind knowing that the people who
measure and quote are also the people who do the installation, so if
there is going to be any issues, they are aware of them up-front.
Quality chrome fittings
10mm toughened safety glass
Choice of door handles
Design flexibility – two sided, wall to wall or three sided
Custom made to fit your requirements
Trouble free installation
Licenced installer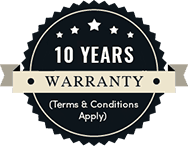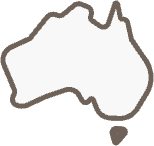 Return Policy
All goods must be checked within 48 hours of receiving them and any issues reported back to us. We can not be held responsible for incorrect or damaged goods after this time. Please check carefully.
We do not normally give refunds if you:
simply change your mind, or
make a wrong decision
If we choose to accept a return there will be a 20% restocking fee. No return on tiles or custom made items.
You can choose between a refund, exchange or credit where goods:
are faulty
have been wrongly described
are different from a sample shown to you, or
do not do what they are supposed to.
Please retain your invoice as proof of purchase
PRICES AND MEASUREMENTS ARE SUBJECT TO CHANGE WITHOUT NOTICE
Delivery
Delivery or Pick up
We offer delivery only to metro Sydney and the cost will depend on the size and number of items, call us on 9967 4488 for a quote
Large items will only be delivered on condition that you have someone that will be available to assist the driver in unloading
Heavy items will be delivered to ground level only (no steps) such as a garage or carport
You may choose to pick up from our showroom at no cost, either yourself, your builder or plumber - please call beforehand to make sure there is someone available to assist you to load items
You may also choose to organise your own courier to pick up items from our showroom - please contact us on 9967 4488 first
We recommend BHF couriers for delivery all over Australia, click on link below to go to their website

http://www.bhfcouriers.com.au/