ARCHITECTURAL – shaving cabinet




ARCHITECTURAL - shaving cabinet
Description
Available in full selection of cabinet colours
Graphite interior
Mirrored doors
Adjustable glass shelves
Soft close doors
Available in 9 sizes
300x800x150mm 1 door

$539

400x800x150mm 1 door

$589

500x800x150mm 1 door

$609

600x800x150mm 2 door

$639

750x800x150mm 2 door

$719

900x800x150mm 2 door

$749

1050x800x150mm 2 door

$799

1200x800x150mm 2 door

$909

1200x800x150mm 3 door

$939

1500x800x150mm 3 door

$1099

1800x800x150mm 4 door

$1209

MADE IN AUSTRALIA
Warranty
7 year domestic use: cabinet
1 year domestic use: mirrors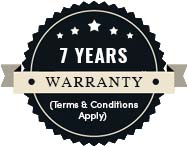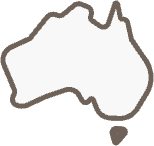 Return Policy
All goods must be checked within 48 hours of receiving them and any issues reported back to us. We can not be held responsible for incorrect or damaged goods after this time. Please check carefully.
We do not normally give refunds if you:
simply change your mind, or
make a wrong decision
If we choose to accept a return there will be a 20% restocking fee. No return on tiles or custom made items.
You can choose between a refund, exchange or credit where goods:
are faulty
have been wrongly described
are different from a sample shown to you, or
do not do what they are supposed to.
Please retain your invoice as proof of purchase
PRICES AND MEASUREMENTS ARE SUBJECT TO CHANGE WITHOUT NOTICE
Delivery
Delivery or Pick up
We offer delivery only to metro Sydney and the cost will depend on the size and number of items, call us on 9967 4488 for a quote
Large items will only be delivered on condition that you have someone that will be available to assist the driver in unloading
Heavy items will be delivered to ground level only (no steps) such as a garage or carport
You may choose to pick up from our showroom at no cost, either yourself, your builder or plumber - please call beforehand to make sure there is someone available to assist you to load items
You may also choose to organise your own courier to pick up items from our showroom - please contact us on 9967 4488 first
We recommend BHF couriers for delivery all over Australia, click on link below to go to their website

https://www.bhfcouriers.com.au/
Find more space in your bathroom for less thanks to the products on offer from the team at White Bathroom. As a passionate and professional supplier of the best bathroom products we ensure that Sydney residents from all walks of life, and with all tastes in décor, have access to premium products at affordable prices.
Long considered an integral part of the bathroom, shaving cabinets discreetly store essential medications and personal grooming products behind hinged and mirrored doors, while also allowing for easy access. Available in a number of dimensions to suit the layout of your bathroom our modern and durable shaving cabinets give Sydney residents a storage solution that cuts down on clutter and increases functionality.
Securely hung to the wall, our wide selection of bespoke and stylish shaving cabinets ensure that you can find the right one to suit both the existing décor in your bathroom along with your personal preferences. Incorporating such innovative features as soft-closing hinges, LED lighting, and adjustable shelving, you can find the right shaving cabinet for you Sydney home by trusting White Bathroom. For our full range of shaving and vanity cabinets call us on 02 9967 4488.